The Alaskool Project Team

Current Staff:
Suzanne Sharp, Research Associate, ISER
Paul Ongtooguk, Faculty, UAA School of Education
Jim Kerr, Computer Systems Analyst, ISER
Diane Hirshberg, Research Faculty, ISER & UAA School of Education

Alaskool Founders:
Paul Ongtooguk
John Pingayak
Bill McDiarmid
Builders of Alaskool
Paula Atcherian, Chevak Team
Claudia Dybdahl, UAA-School of Education
Paula Dybdahl, Juneau Team
Katie Eberhart, ISER-UAA Team
Priscilla Naungagiak Hensley, ISER-UAA Team
Larry Kaplan, Linquist
Rebecca Nayamin Kelly, Chevak Team
Mary Killorin, ISER-UAA
Clemencia Merrill, ISER-UAA
Sam Ulroan, Chevak Team
Here are some of the principal contributors to Alaskool.
In the Beginning
The Alaskool team was founded by the co-directors Paul Ongtooguk, John Pingyak and Bill McDiarmid
Paul Ongtooguk
ISER Senior Research Associate (1998-2004) , Faculty UAA School of Education (2004-), M.A., Curriculum and Instruction, Michigan State University, 1990, B.A., History, University of Washington, 1981, B.A., Religion and Philosophy, Northwest College, Kirkland, Washington, 1979
Paul Ongtooguk has contributed serveral documents to Alaskool. He is a son of Tommy Ongtooguk who was past President of the Kotzebue Elders Council before passing away this year. Paul graduated from Nome-Beltz High School in 1975 and then earned two Bachelor degrees - one in Religion and Philosophy, another in History. While working on the degree in History at the University of Washington he also completed a teaching certificate, which included the opportunity to student teach at Seattle Preparatory. Later he completed a Master's of Education in Curriculum and Instruction at Michigan State University.
Paul has worked as a teacher and curriculum developer for the Northwest Arctic Borough School District, served as an elected council member of the Native Government of Kotzebue, as a delegate to the Alaska Federation of Natives and for Inuit Circumpolar Council.
Paul has also been a visiting assistant professor at the University of Alaska Fairbanks, a visiting Instructor at Kuskokwim Campus of the University of Alaska, Simon Fraser University, the University of Pennsylvania as well an assistant professor at Ilisagvik College in Barrow, Alaska.
Paul also does workshops and presentations for Native corporations, government agencies and other organization about aspects of Alaska Native communities. He has also been a keynote and graduation speaker.

John Pingayak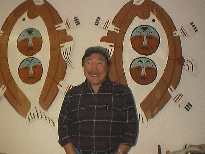 John Pingayak, a co-founder of Alaskool, is a Cup'ik man who was born and raised in Chevak. He has been teaching for over 25 years and has spent all his life in the preservation and retention of Alaska Native Culture and Languages. He created the The Cup'ik People of the Western Tundra on Alaskool. John is an award-winning educator, and the founding director of the Kashunamiuit School District's Cultural Heritage Center, and of the Chevak Tanqik Theatre and is featured in An Interview with John Pingayak, Chevak Tanqik Theatre also on the Alaskool site. In addition he contributed much input to the Guidebook for Integrating Cup'ik Culture and Curriculum. John believes that continuation of traditional knowledge is essential to the survival of culture and communities. He states: "This knowledge promotes high levels of self esteem and a sense of belonging. Our villages aren't mapped in the world. We don't even exist in the world. But when we do small things like what we do here in Chevak, it makes a big difference for our children." ( as stated in the Initiave for Community Engagement --http://www.alaskaice.org/people.php?peopleID=46)
Former Director of ISER (1997-2001) and Professor of Educational Policy, at UAA. holds an Ed.D., Administration, Planning, and Social Policy, Harvard Graduate School of Education, 1984 o B.A., American Studies, University of North Carolina at Chapel Hill, 1969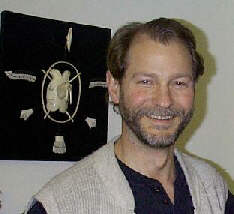 After teaching history in Greek and British schools in the 1970s, Bill McDiarmid taught with John Pingayak in Chevak in the early 1980s and, subsequently, in the Rural Alaska Honors Institute in Fairbanks in the mid-1980s. In addition, during this time, he helped conduct a study of rural high schools for the Alaska Legislature and a study of effective teachers of Alaska Native students. On the basis of that work, he collaborated with rural educators - including Paul Ongtooguk - in creating the "Teachers for Rural Alaska" program at the University of Alaska Fairbanks. In 1986, he left the state to become Co-Director of the National Center for Research in Teacher Learning at Michigan State University where he directed a national longitudinal study of teacher education programs. At Michigan State, he also helped create an innovative teacher education program for post-BA students and, with a colleague from the history department, developed and taught an innovative history/social studies methods course (for a description of a similar course.. He returned to Alaska in 1997 to become Director of the Institute of Social and Economic Research with an appointment as Professor of Educational Policy - a post he held until September 2001 when he left to take up the Boeing Chair in Teacher Education at University of Washington College of Education.
Awards he has received include a Spencer Fellowship from the National Academy of Education and the Outstanding Contribution to Interpretative Research Award from the American Educational Research Association. He is the author of three books, a number of handbook and other book chapters, and numerous journal articles and research monographs as well as his contributions to Alaskool content such as Governing Schools in Culturally Different Communities, Foundations of the Alaskool Web Site and Alaska's Small Rural High Schools - Are They Working?
(Co-authored by Judith S. Kleinfeld, G. Williamson McDiarmid, and David Hagstrom)
Alaskool staff based at ISER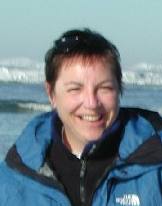 PhD in Education, UCLA, 2001. Master of Public Administration, Columbia University, 1990, B.A. from UC Berkeley, Peace & Conflict Studies & Slavic Languages and Literature, 1987.
Diane Hirshberg joined the ISER faculty in 2003 and holds a joint appointment with the College of Education. Her research interests include education policy and politics, focusing on Alaska Native education and and issues affecting ethnic, racial, and linguistic minorities.
She has contributed Northern Exploring A Case Study of Non-Native Alaskan Education Policymakers' Social Constructions of Alaska Natives as Target Populations to Alaskool.

Suzanne Sharp
ISER Research Associate, M.A., Public Administration, University of Alaska Anchorage, 1998, B.A., Alaska Native Studies, University of Alaska Fairbanks, 1986
Suzanne is an Inupiaq from Kotzebue who lives in Anchorage with her family of four. She holds a B.A. from UAF in Alaska Native Studies and Geography. Previously, she was an at-home mom of two children while simultaneously attending UAA as a candidate for the Master's of Public Administration. In August, 1998 she received her master's degree and worked as a student assistant at ISER on the job opportunities project. Suzanne's efforts toward achieving the master's degree paid off, and she was hired on as a coordinator and project manager of the Alaskool project.
Suzanne was crucial to the creation of Alaskool. She coordinated meeting; located and track down material needed for the curricula; got copyright permissions for material. She also served as a coordinator for the development teams making sure their needs were met and helping collect, disseminate, and log information and activities of meetings, and progress made on activities.she also help ed coordinate activities between the technology consultants, language specialists and other project personnel. In addition she was crucial to the creation of the Inupiaq language materials on Alaskool.
Jim Kerr
ISER Systems Analyst, B.S., Economics, University of Oregon, 1978, A.A., Business Administration, University of Alaska, 1976


Jim Kerr is one of the original Alaskool Team and still on it. He. started working at ISER in 1978. He had just graduated from the University of Oregon with a BS in Economics. After serving as a research assistant, a research associate and a computer programmer Jim became ISER's systems analyst in 1989. He designs systems for linking ISER's diverse network of computers, peripherals, data, and software to ISER's analysts. Jim still occasionally creates and maintains computer programs to solve research problems.Jim strives to keep computers from getting in the way of real work.

As a result of the Alaskool project Jim has learned some of his ancestral language - Deg Xinag, the language of the Deg Hi'tan Athabascans.

Jim is on a life long quest for expressing truth and beauty using juggling, music and computers. Here are some of his links Juggling in Alaska as an historic native American pastime & Shadows on the Koyukuk
Paula Atcherian, is a Cup'ik Eskimo who has lived all her life in Chevak. She has been working with John Pingayak and the Cultural Heritage Center since 1983-84 school year. She took a year off in 87-88 to learn more about my son's condition, which is Hemophilia. Her husband and her have 3 boys and 3 girls, whith whom they manage our two boys health care in treating their condition since there are no doctors in Chevak.
My name is Rebecca Nayamin Kelly. I'm a Cup'ik Eskimo who has lived in Chevak and at camp all her life, except for spending 6 years in Fairbanks, Alaska, pursuing a degree in Yup'ik/Cup'ik Eskimo (which I got). This is my 1st year teaching the Cup'ik Language Development class at the Cultural Heritage Center (98/99) in Chevak. Quyana! Ernekegcikici! (Thank you! Have a nice day!)
Samuel Ulroan is the technical support for the Chevak portion of the Alaskool Site.Sam has worked as a substitute teacher in Chevak, at all the grade levels since 1994. He also loves to subsist, and considers the tundra as his true home. Sam worked hard on the Cu'pik Phrase Book
Paula taught high school at Juneau Douglas High School while creating content for Alaskool. She spent one year previously with the San Jose Unified School District, and has also taught Global Studies and American Studies here, along with an Early Scholars class.
The Early Scholars Course is for students of a Native background who are interested in career exploration and college preparation work. This crew is a dedicated bunch, many trying to be the first in their family to graduate high school let alone continue on to college. Early scholar Kyle Barril (Kaa yik du aax'ch) created the Day in the Life of an Alaska Native on this site.
As one of a handful of teachers with a Native background in the district this position as teacher and role model is one that I fully appreciate. Paula was intrumental in the creation of the Tlingit Soundgame "BINGO Style" and the Juneau / Tlingit Geography on Alaskool.
Larry Kaplan is a linguist on the faculty of the Alaska Native Language Center at the University of Alaska Fairbanks, where he is also Chair of the Department of Foreign Languages and an instructor in the Linguistics Program. Larry has many years of experience working as a linguist with the Inupiaq language and is familiar with its many different dialects, including North Slope, Malimiut, and Seward Peninsula. He has taught Inupiaq college students and worked to develop programs in Native Language Education, which provide one-year and two-year college degrees to teachers of Native language and culture in Alaska and the Yukon Territory of Canada. In addition to working with Inupiaq, Larry also has knowledge of several European languages.
Priscilla Naungagiak Hensley
ISER Research Associate (2000 - 2003),


Priscilla worked hard on the Alaskool site and created the Alaskool Central Home Page. She tackled this as a sort of Jill-of-all-trades, including securing copyright permissions, team communication and organization, preparing materials for inclusion on the site, increasing overall usability and visibility of the site, and fielding inquiries from the public.

A lifelong Alaskan, Priscilla is especially interested in her Northwest Alaska Inupiat heritage and in dance, history, reading and writing.
Katie Eberhart
ISER RESEARCH ASSOCIATE, M.A., Agricultural Economics, Washington State University, 1980, B.A., Economics and Geography, Central Washington University, 1977
Katie has worked at ISER on-and-off since the early 1980's. Prior to working on this project, she wrote the user interface for the multi-discipline Alaska Contaminants and Native Foods Database in VisualBasic and eventually developed the program module that migrated access to this database to the Internet (http://www.nativeknowledge.org/).
The Internet has no end of fascination and I have a which my kids and I are developing around the theme Small Walks and Gardens. I participate in the Native Studies Curriculum project as a software and technical coordinator, including designing and building this web site, providing technical assistance to others on web site development and preparation of multi-media materials for the Internet, and designing and developing program modules for the Interactive Features (Curriculum Planner, Teacher Bookmarks, Timeline/Issues, and Alaska Native Language Dictionaries) in this web site.
Claudia's first teaching job was in a small community in Southeast Alaska. After six years of living and working in this environment, she left the State to attend graduate school at the University of Arizona. She had no particular plans to return, but when a position opened at the University of Alaska Anchorage in literacy education, she applied and has been at UAA since 1984 is currently serving as Director of the School of Education. She has volunteered for the Soros Foundation. Claudia Dybdahl has co-author of a recently published book on integrating science and the language arts in elementary school. She has a national record of publication and is a frequent speaker at conferences throughout the country.

Clemencia Merrill, ISER Publications Specialist
Bachelor of Fine Arts, University of Alaska Anchorage, 1995 • Bachelor of Technology, Advertising, and Marketing, Catholic University of Manizales, Colombia, 1980
Clemencia was born and raised in Pereira, Colombia, South America. She came to Alaska in 1982. Fell in love with the mountains, the snow, the, the size of the fish and couldn't leave such an enchanting place.
She has worked at ISER since September 1997 designing and formatting reports, publications and creating presentation graphics for ISER and Alaskool. She was insturmental in the creation of the Iñupiaq font and the Deg Xinag font for Alaskool's Inupiaq and Deg Xinag language resources.

Mary Killorin
ISER Research Associate, J.D., University of Colorado, 1978 - M.L.S., University of Maryland, 1971, B.A., History, College of St. Scholastica, 1970.

Mary has worked at ISER since October 1995, and works on projects that increase community involvement in ISER Research. She coordinated the 1996 AAAS Arctic Science Conference and worked with the Alaska Native Science Commission, documenting community concerns and observations about environmental change. She has helped with research on the Molly Hootch case and the history of Alaska Native education.